Regular Checkups in
Cypress, Texas
Is it time for a checkup? Schedule a visit to Cypress Spring Family Dentistry! Dr. Todd and our caring team of dental professionals provide complete dental checkups for the whole family. For your convenience, we offer flexible scheduling options to accommodate your family's busy schedules and make sure you get the care you need.
How Often Should I Go to the Dentist?
Dr. Todd recommends that you and your children visit our Cypress office for dental checkups every six months. This allows our team to stay on top of your overall oral health and make treatment recommendations as needed to keep your smile healthy.
What Should I Expect During My Checkup?
Here is what you can expect when you visit Cypress Spring Family Dentistry:
Full Examination: A member of the Cypress Springs team will perform a thorough examination of your mouth to evaluate your oral health. We will check your teeth for signs of decay and damage, including missing or broken fillings, dental crowns, or dental bridges. We will also check your gums, tongue, lips, cheek, and other oral tissues for signs of disease or infection.
Professional Cleaning: A cleaning every six months can keep your teeth clean, strong, and free of plaque. Over time, bacterial plaque can build up on the surface of your teeth, causing decay and gum disease. Having your teeth cleaned is the best way to prevent gum disease and keep your breath smelling fresh.
X-Rays: We take detailed X-rays to assess the health of your teeth, tooth roots, and jawbones beneath the surface of the gum line. Our practice offers both traditional film X-rays and digital X-rays.
Oral Cancer Screening: Early detection and treatment of cancerous and precancerous conditions is an important part of effective cancer treatment. Our team performs oral cancer screenings during checkups to help our patients assess and understand their risks of developing oral cancer.
Does Your Dental Office Take Insurance?
Yes, we do! We are in-network with most major insurance plans and accept most PPOs. Please call our office to see if we are currently working with your insurance provider.
For dental checkups in Cypress, call us at (832) 304-8420 today. Dr. Todd and the Cypress Springs Family Dentistry will treat you like family! Ask about our convenient family scheduling and affordable financing options!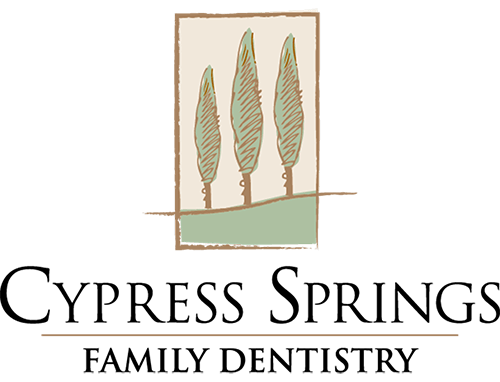 Request an Appointment